Narie Preston and Mark Cousins, Wot's Ya Caper? Caper Farm
Bealiba, Central Goldfields Shire
Tell us about yourself and what you grow?  
Narie and Mark bought the established caper and caperberry farm in Bealiba at the beginning of 2022. They are one of only 3 commercial growers in Australia and the only one in Victoria. Narie has 30-40 years of experience in the horticulture and nursery industry and Mark is a retired army veteran having worked for 30 years in the forces. They had always talked about buying a business once they retired and when the opportunity arose to buy this farm they jumped.  
Narie had never heard of capers before she dined out at a local restaurant in Maryborough one night and enjoyed a very tasty lemon and caper sauce on a fish dish. She was then talking about this delicious meal at a local Christmas BBQ with a friend who said he knew of the farm where the capers are grown and would she like to meet the farmer? Narie, being a plant enthusiast, was keen to see how these delicious capers are grown. When she arrived, the previous owners were putting up their 'FOR SALE' sign'.  The opportunity to become farmers and to have a lifestyle change immediately sparked an interest with Narie and Mark and in January they bought the 5 acre property and the business. Their second son Jack came up with the name, Mark came up with the spelling and their daughter designed the new logo and they have been on an exciting learning adventure ever since.  
When is your produce in season?  
The picking of capers and caperberries begins in November and finishes in April- May.  Caper buds (capers) are the under-developed flower buds and they are picked before they flower. They need to be picked every four days and the more you pick, the more they grow. Caperberries are the capers once they have flowered.  
Harvesting is all done by hand and picking a kg of caper buds takes 5-6 hours.  
The farm also has an olive grove. While these are not sown commercially, the public is welcome to arrange a time to pick their own for $5/ kg during Autumn.  
Do you stock produce anywhere in our region?   
Capers and caperberries are available from local Farmers Markets from Feb – July and can be ordered online and from the farm gate by appointment. They are working on some new packaging now, and the capers will also be available in some specialty shops.   
Narie and Mark have developed some new products to add to their range, Sundried Caper buds. The smaller capers go into a pepper grinder that can be used to add flavour to a range of dishes. The larger capers are also sundried and eaten like nuts. This product they have called 'Caper bites'.  
What is your favourite recipe using your own freshly grown produce?   
Narie and Mark are working hard to educate the community on the health benefits and uses of capers. Their aim is for capers to have a role in everyday cooking.  
They are always uploading new recipes onto their website Wot's Ya Caper
In terms of a recipe favourite, Narie thinks you cannot go past the dish that was her original inspiration: Lemon and Caper sauce for fish. Click here for the recipe.
Narie and Mark are also developing a dedicated caper recipe book. If you have a caper recipe, they will prepare it, taste it and if it meets their standards, they will publish your recipe acknowledging you as the source in their cookbook.  
Image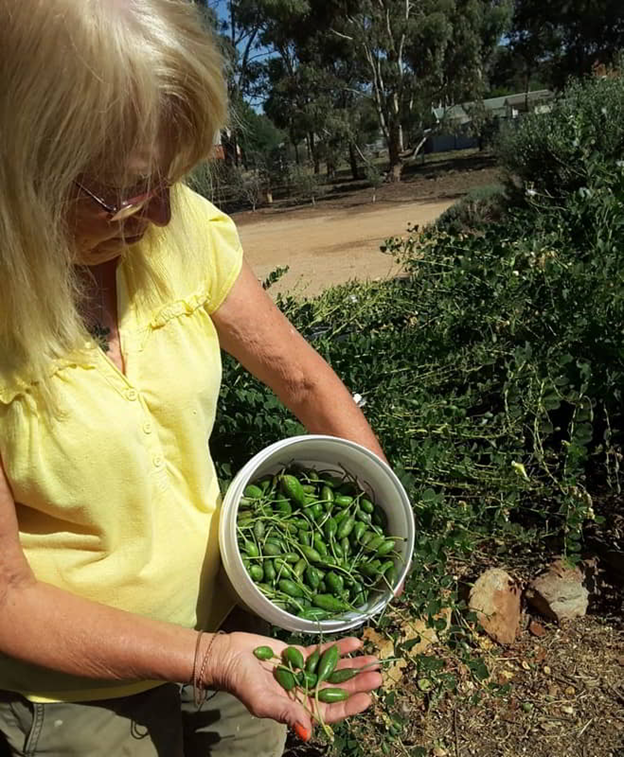 Capers
Image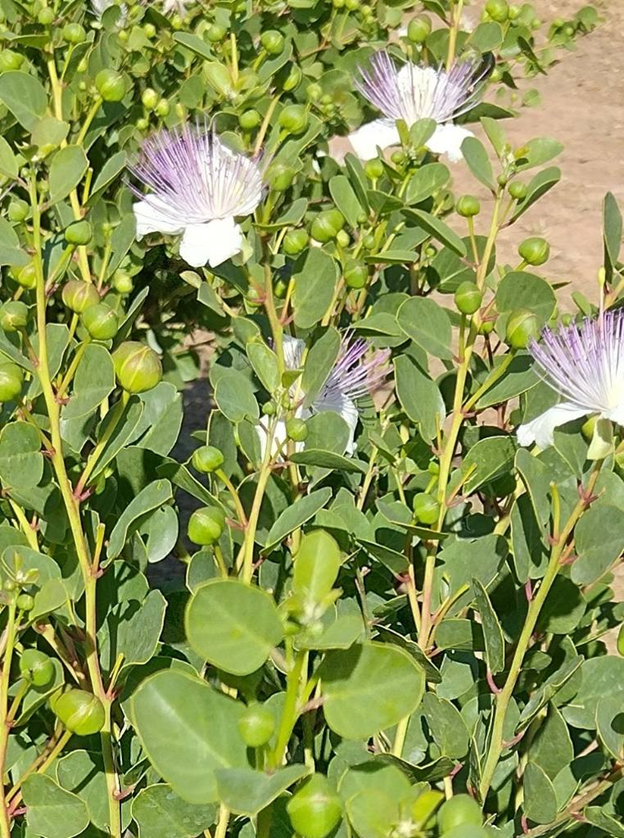 Capers growing
Image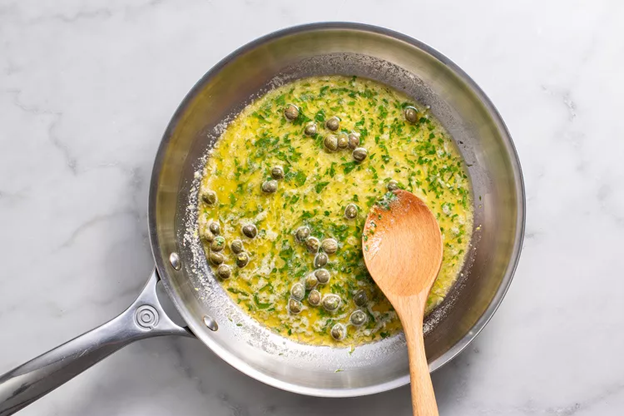 Caper recipe