Woodend, Macedon Ranges Shire 
A whole lot more than garlic. Mountain View Garlic also offer seasonal produce and free range eggs sold through their Farm Shop open five days a week.
Tell us about yourself and what you grow. 
We moved to the area from Melbourne to this vacant site at the foot of Mount Macedon with the initial plan to grow garlic, thus the name, Mountain View Garlic. This farming project was driven by the difficulty that we had in sourcing Australian grown garlic in Melbourne.
Nine years on, we have a Farm Shop on site that sells our garlic but also a range of seasonal produce that we grow on the property including rhubarb, kale, pumpkin, lettuce, strawberries, raspberries, corn, tomatoes and lots more.
The Farm Shop business has grown and the profits enable us to employ six local mums who work four hour shifts and have helped to grow the business and extend the products that we have available that now include a range of dehydrated produce, pickles and chutney.
When is it in season?
In late April and early May we start planting our garlic and harvest in December. We dry the garlic and then sell it year round. During the summer and early autumn months there is a huge array of fresh produce available and although the range drops off during winter, we still have silverbeet, kale, lettuce, parsley and brassicas such as cauliflowers and broccoli available.
Do you stock your produce anywhere in our region?
The garlic is sold through our farm shop and we also sell to cafés and restaurants. The rest of the seasonal fresh produce that we grow is sold through our farm shop. We also support other local businesses selling a range of produce from across the Loddon Campaspe region
What's your favourite recipe using your own freshly grown produce? 
The Farm Shop is based on old English Farm Shops. We got our ideas and designs from there. We share recipes with our customers, offering hard copies and often have books on display that showcase recipes in season. I don't have a favourite recipe but tend to lean toward traditional English recipes using seasonal produce. I like a good Irish Stew and here is a Vegetarian Curry recipe that we have on show in our shop to inspire customers in these winter months.
Check out Mountain View Garlic on Facebook and Instagram
Image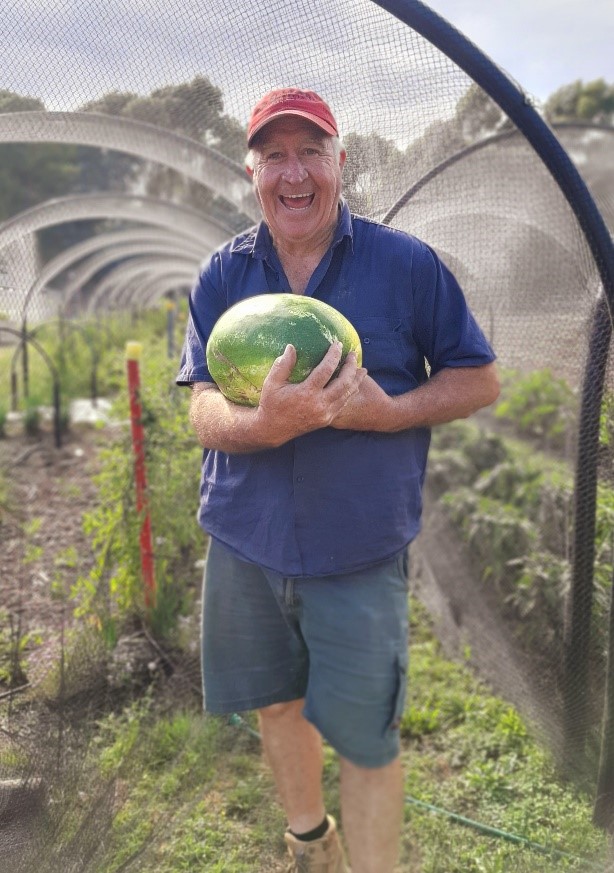 Mountain View Garlic Baz
Image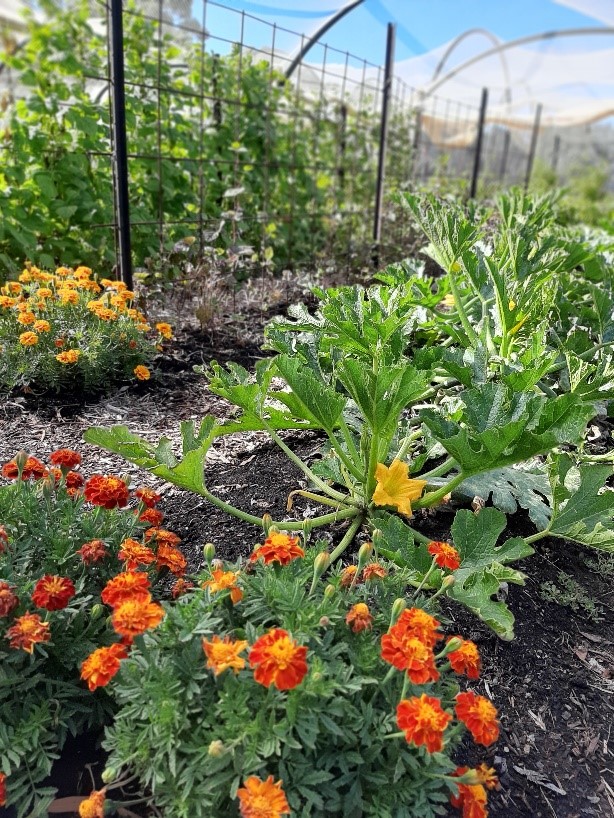 Mountain View Garlic garden
Image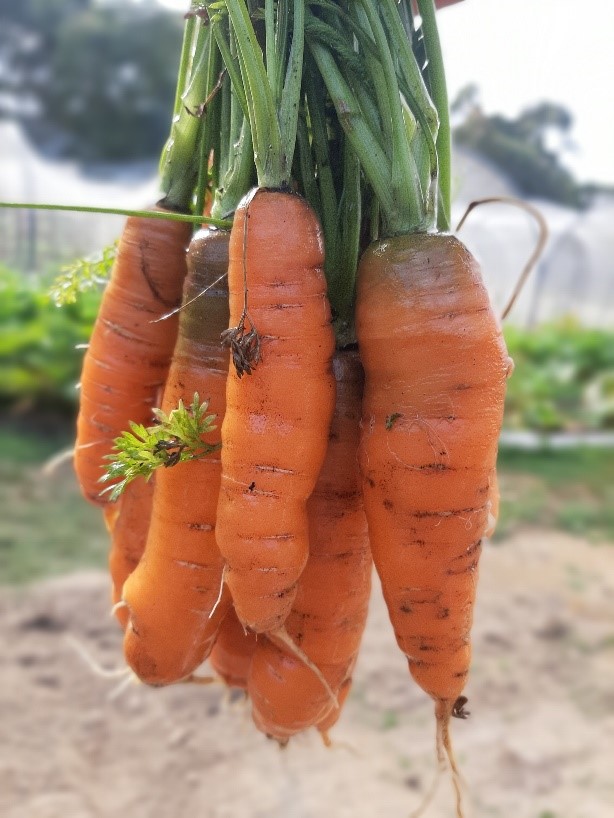 Mountain View Garlic carrots