Rosie and Drew
Djaara Country - Dunolly, Central Goldfields Shire
Tell us about yourself and what you grow?
Rosie and Drew moved from Melbourne in 2014 to the 10 acre property in Dunolly with a dream to follow a path less travelled. Rosie had trained as a chef and worked in restaurants in Melbourne and on the Mornington Peninsula. She knew she wanted a lifestyle change and wanted to continue to work with food but moreso in growing food.
Drew had spent the previous 10 years researching off grid and alternative energy systems. For a large part of his career he had worked as an Engineer in the Royal Australian Navy. It was important to him that the food producing crop could be managed under an off-grid system.
Carefully considering the landscape and climate, they needed to produce a crop that was suited to Central Victorian frosts and hot summers. Saffron was a plant that seemed to tick all the boxes. Its compact size is suited to the small farm and it matched the conditions perfectly. It also suited Rosie's culinary background and she was excited by the versatility of saffron - cocktails, mains, desserts! She was also fascinated by the history of the plant and its other uses including fabric dying, and Buddhist ceremonies.
How do you grow your saffron?
Rosie and Drew grow their plants in raised garden beds for good drainage as saffron corms (which look like bulbs) don't like wet feet. It's also much easier to pick saffron at waist height! They are slowly expanding their patch every few years.
Drew designed the solar energy system that ensure the energy needs of the farm and the house are taken care of.
What else do you grow?
Rosie has recently started experimenting with other plants that go with saffron, with the view to expand the products they can offer. For example, they're working on a flavoured honey range including saffron and fennel and saffron and quandong.
When is your produce in season?
The saffron plant flowers in Autumn, usually before Easter. It's a short season and then over for another year. The bright red-orange stigmas in the centre of the flower are harvested and dried on the same day. If stored well, they can last for a couple of years. Adding in the versatility of other products such as the honey allows the crop to stretch out further.
Where in our region do you sell your produce?
Squirrel Gully Saffron and our other products are available online via our website, at Farmers Markets including Talbot, Lancefield and Daylesford, and at the Bendigo and Maryborough Tourist Information Centres.
You can also find us at other local events including Buda Castlemaine Art and Craft Fair in November, the Bendigo Sustainability Festival in March, and the Tiny Towns Arts Trail when they open their farmgate.
What's your favourite recipe using your own freshly grown produce?
It's Rosie Drew's mission to make saffron less scary and more accessible for everyone. They share multiple recipes and guidance on how to use saffron on their website and Instagram.
A favourite recipe is the Slow Braised Moroccan Lamb Shanks with Squirrel Gully Saffron and Quince Paste 😋
Image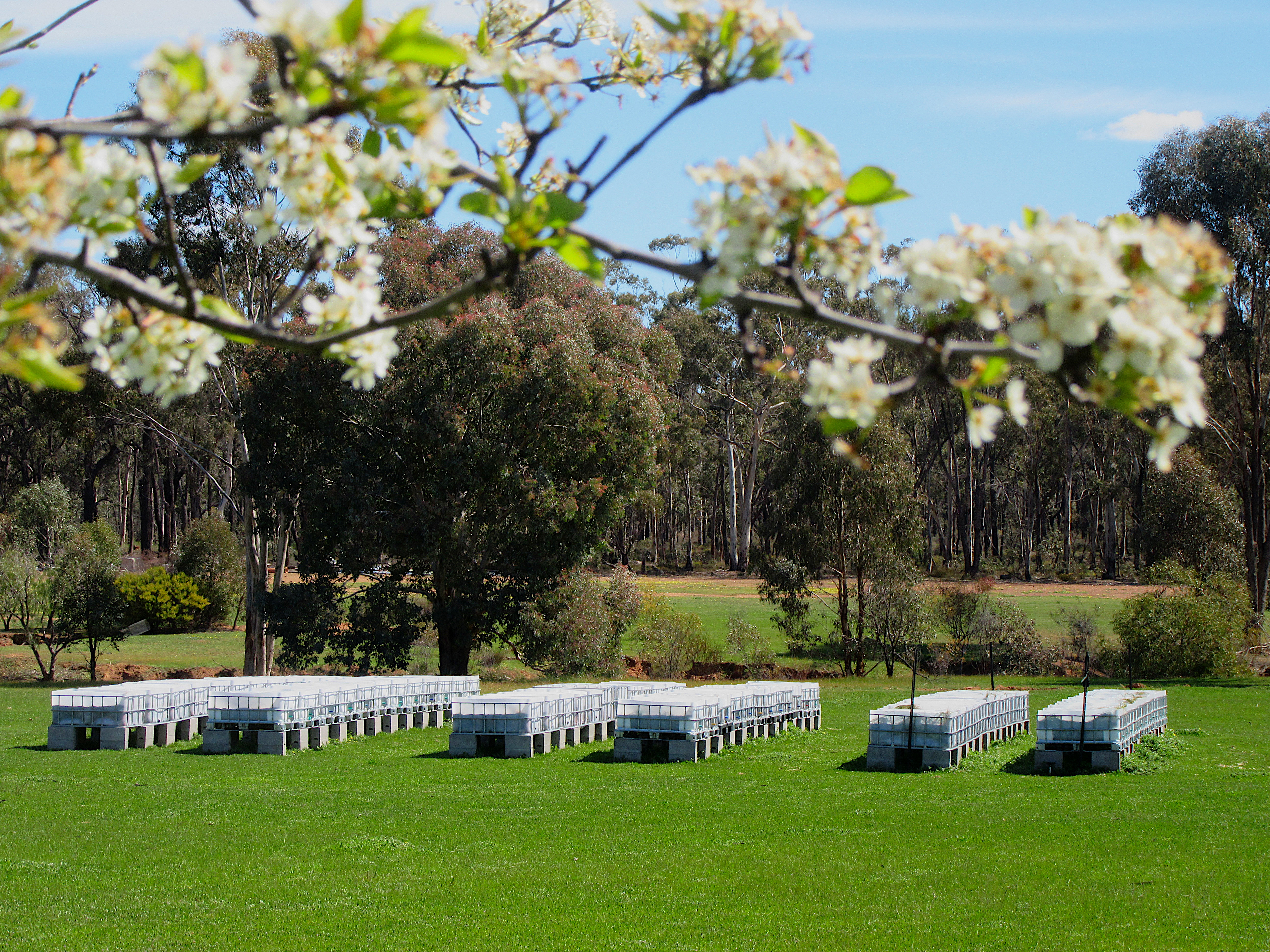 Squirrel Gully Saffron paddock