Check out our newest HLC Expert Article
Exploring the great outdoors and immersing ourselves in nature has heaps of benefits for our physical and mental health. As a team that both lives and works in various corners of our beautiful region, we're thrilled to share some of our insider information with you! Get ready to embark on an array of fun, active activities!
Click here to check out the HLC team's Top 9 recommended walks in the Loddon Campaspe region!
Image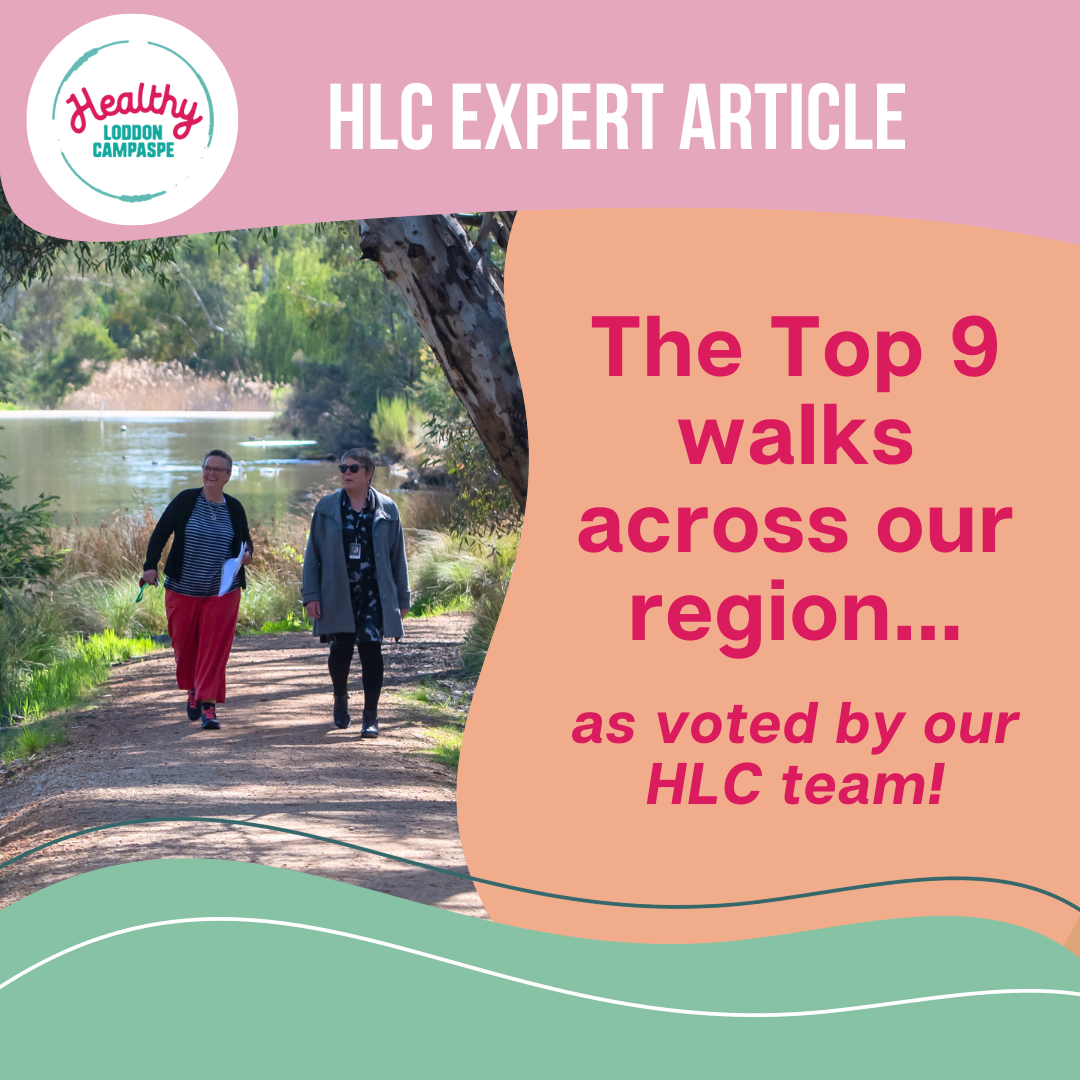 Top 9 walks across our region